Unknown - 19916 (CD)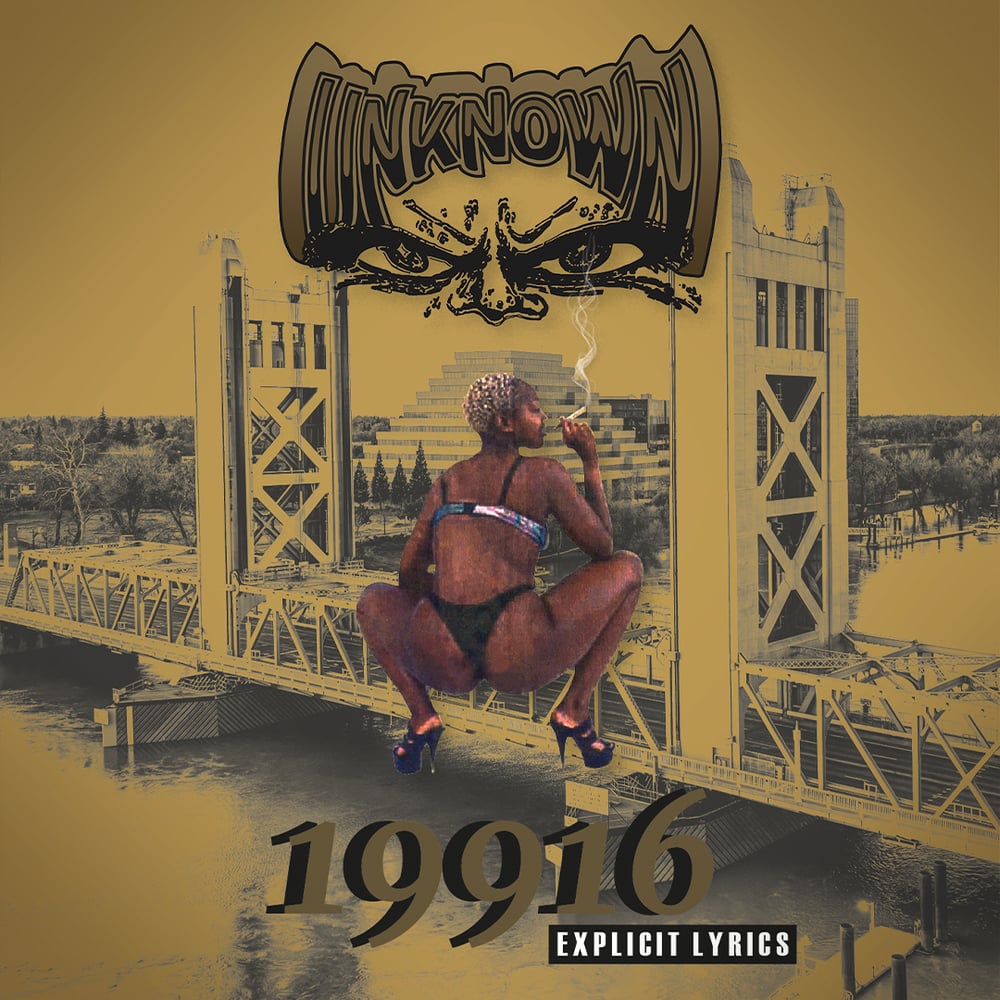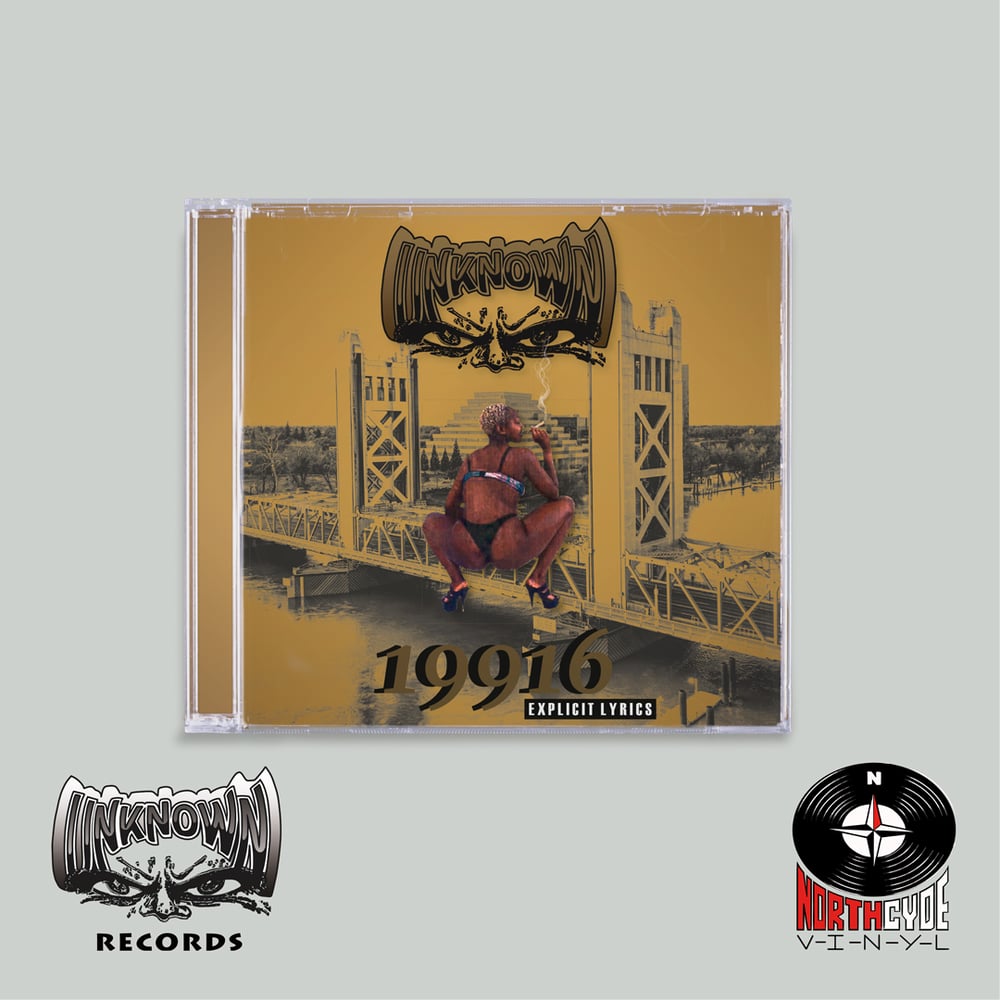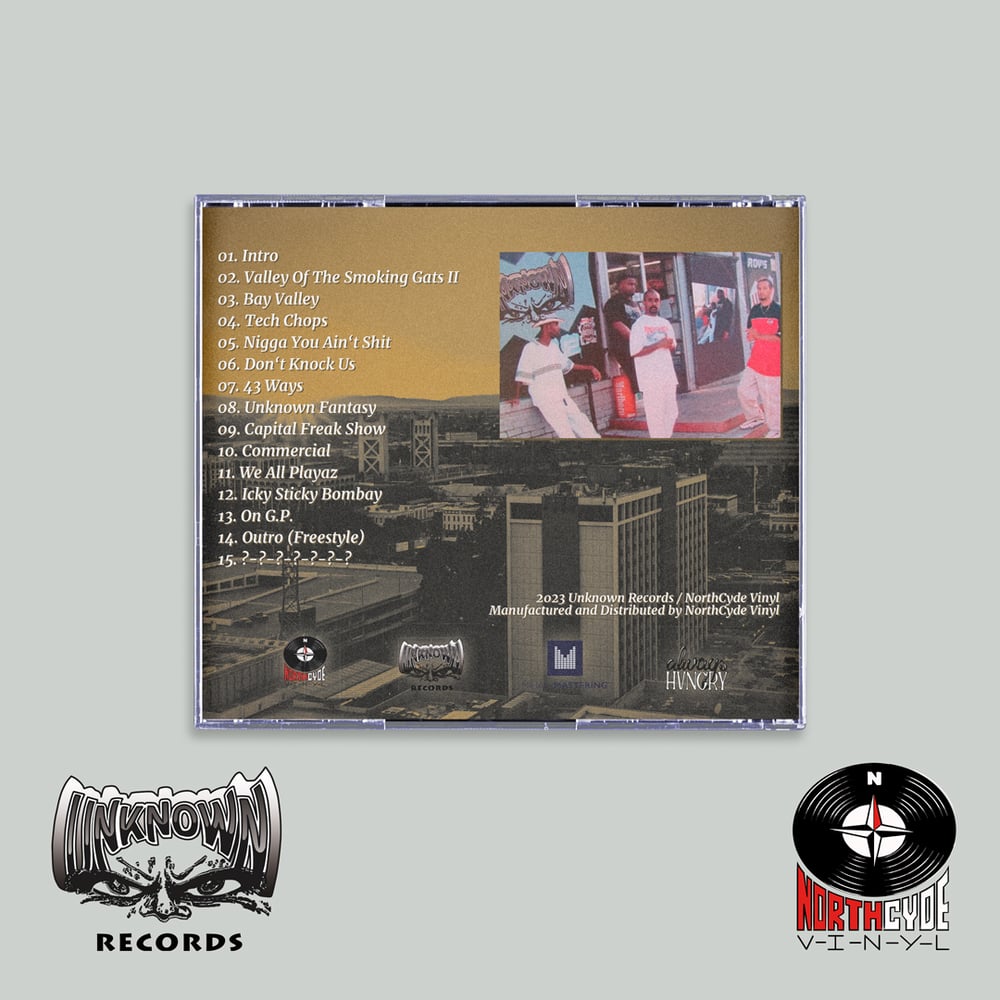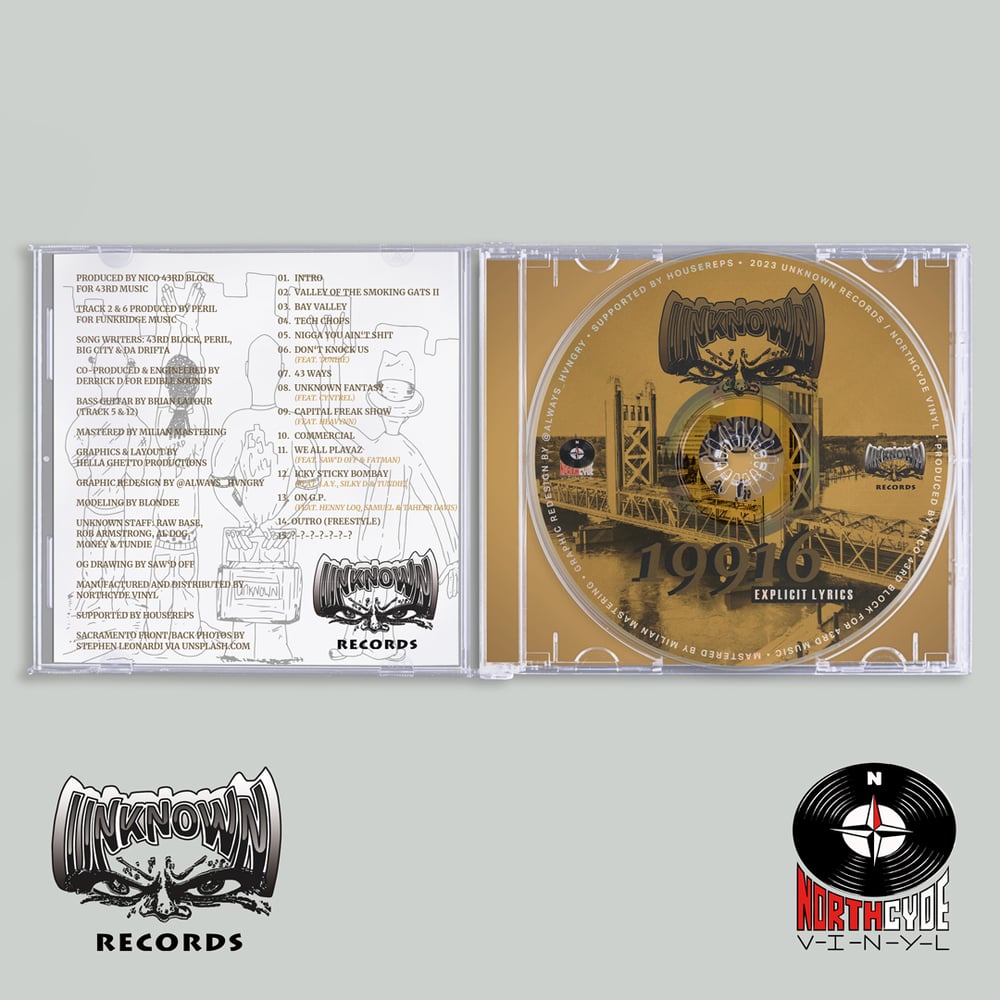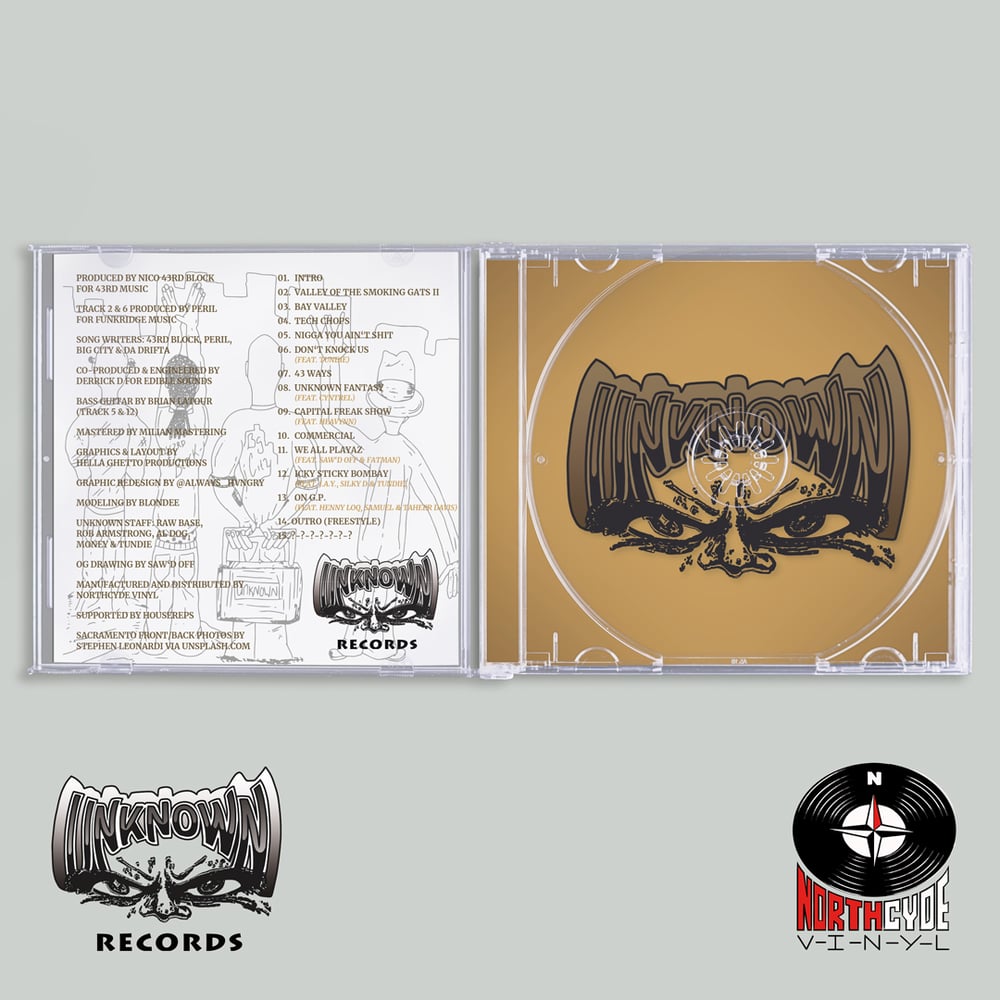 IN STOCK - SHIPS WITHIN 48 hrs (Mo - Fr)
CD - Limited to 300 Copies
Unknown was a Rap group out of Sacramento, CA consisting of Nico 43rd Block, Peril, Big City & Da Drifta. Their debut and only album "19916" is a tape release only, originally released in 1997. A real underground banger that find its way on CD for the first time in 2023.
TRACKLIST
01. Intro
02. Valley Of The Smoking Gats II
03. Bay Valley
04. Tech Chops
05. Nigga You Ain't Shit
06. Don't Knock Us (feat. Tundie)
07. 43 Ways
08. Unknown Fantasy (feat. Cyntrel)
09. Capital Freak Show
10. Commercial
11. We All Playaz (feat. Saw'd Off & Fatman)
12. Icky Sticky Bombay (feat. J.A.Y., Silky D & Tundie)
13. On G.P. (feat. Henny Loq, Samuel & Taheer Davis)
14. Outro (Freestyle)
15. ?-?-?-?-?-?-?
Label: Unknown Records / NorthCyde Vinyl
Release Date: June 8th, 2023